Steuben Foods Inc.
Steuben Foods Inc. is a leading food and beverage manufacturer, engaging in aseptic processing, manufacturing and packaging of an array of products in extended shelf-life containers for a variety of customers including some of the world's biggest food companies. They employ scientists, laboratory technicians, mechanics, and equipment operators.
Research & Development Laboratory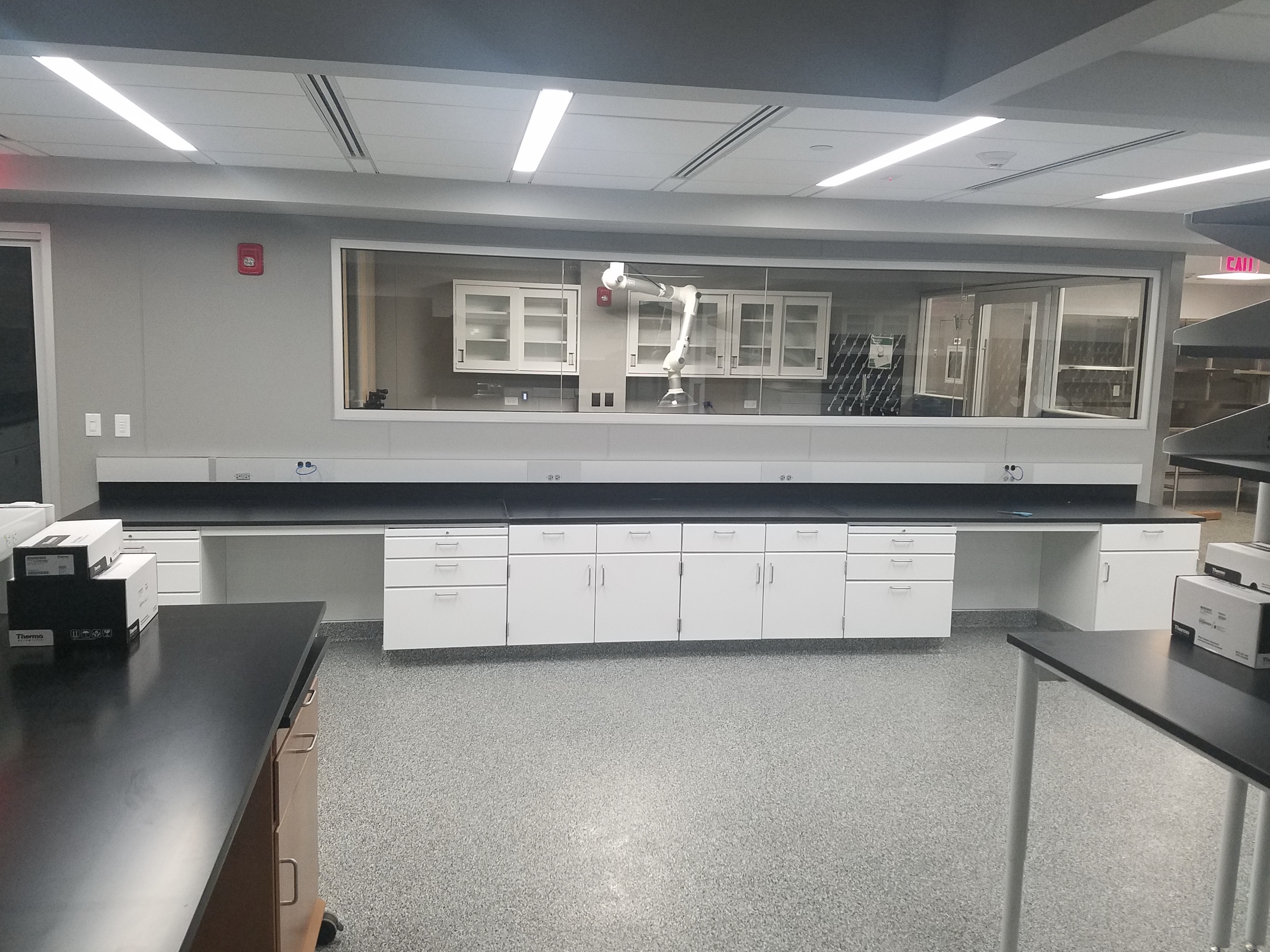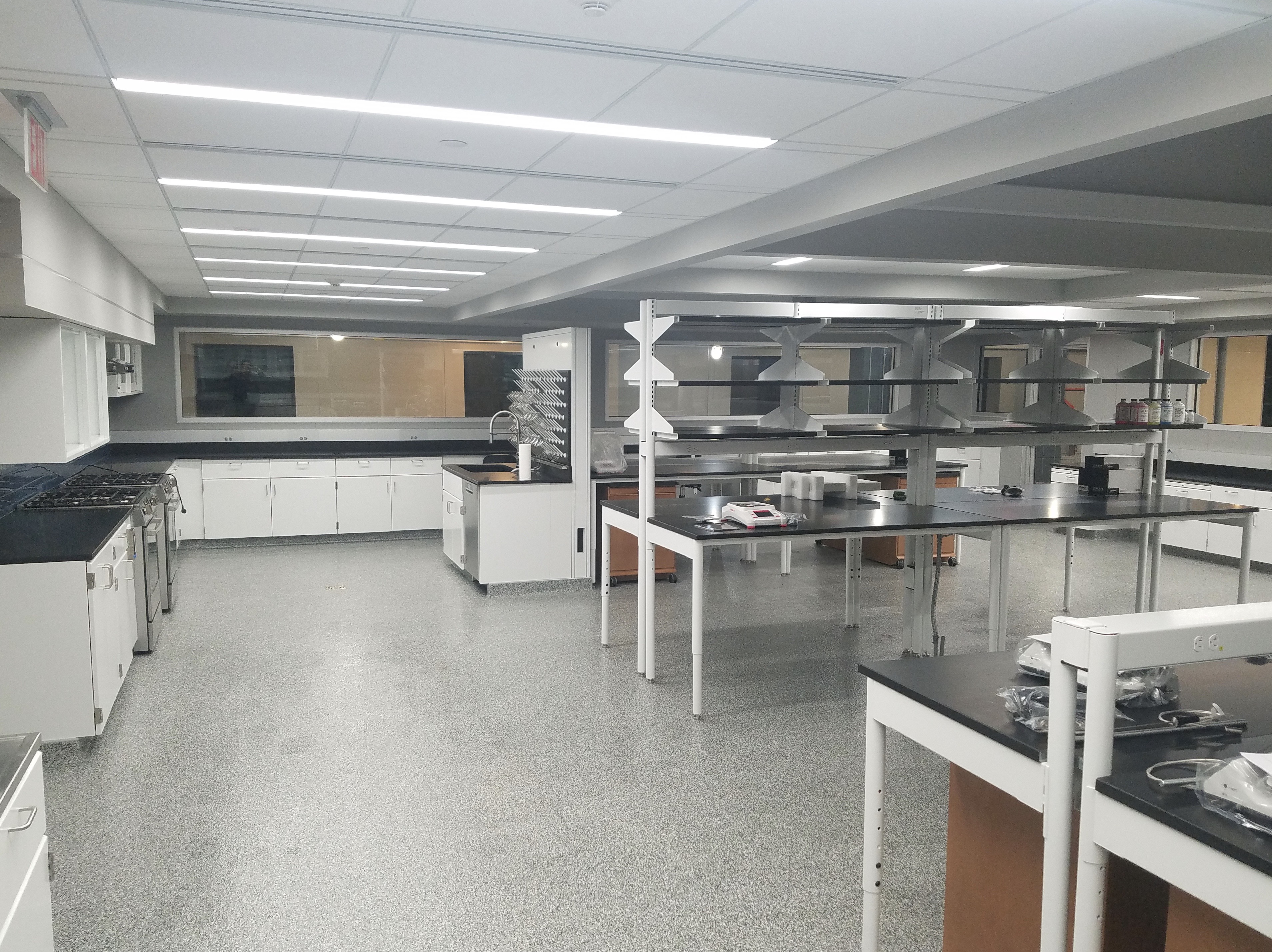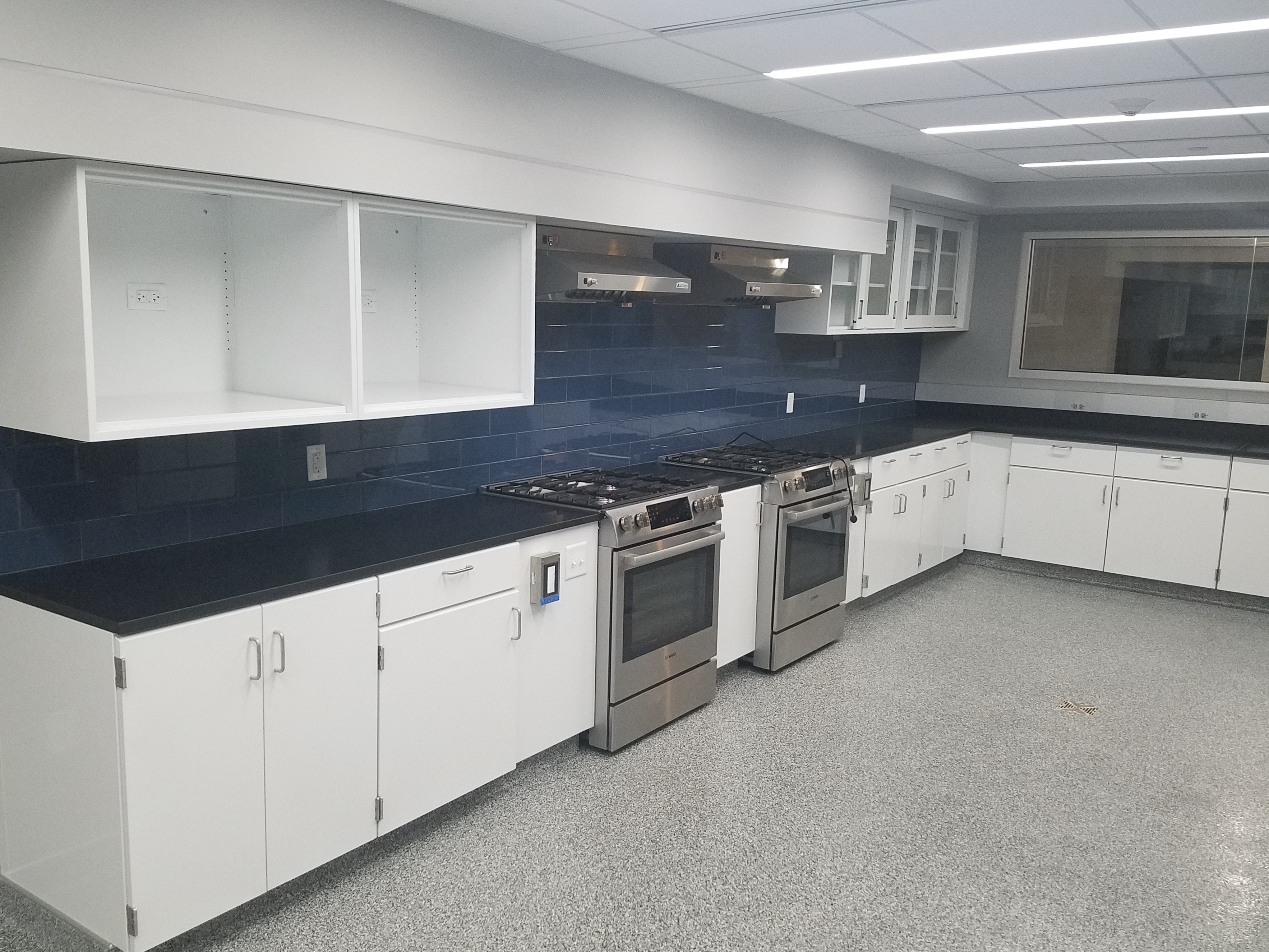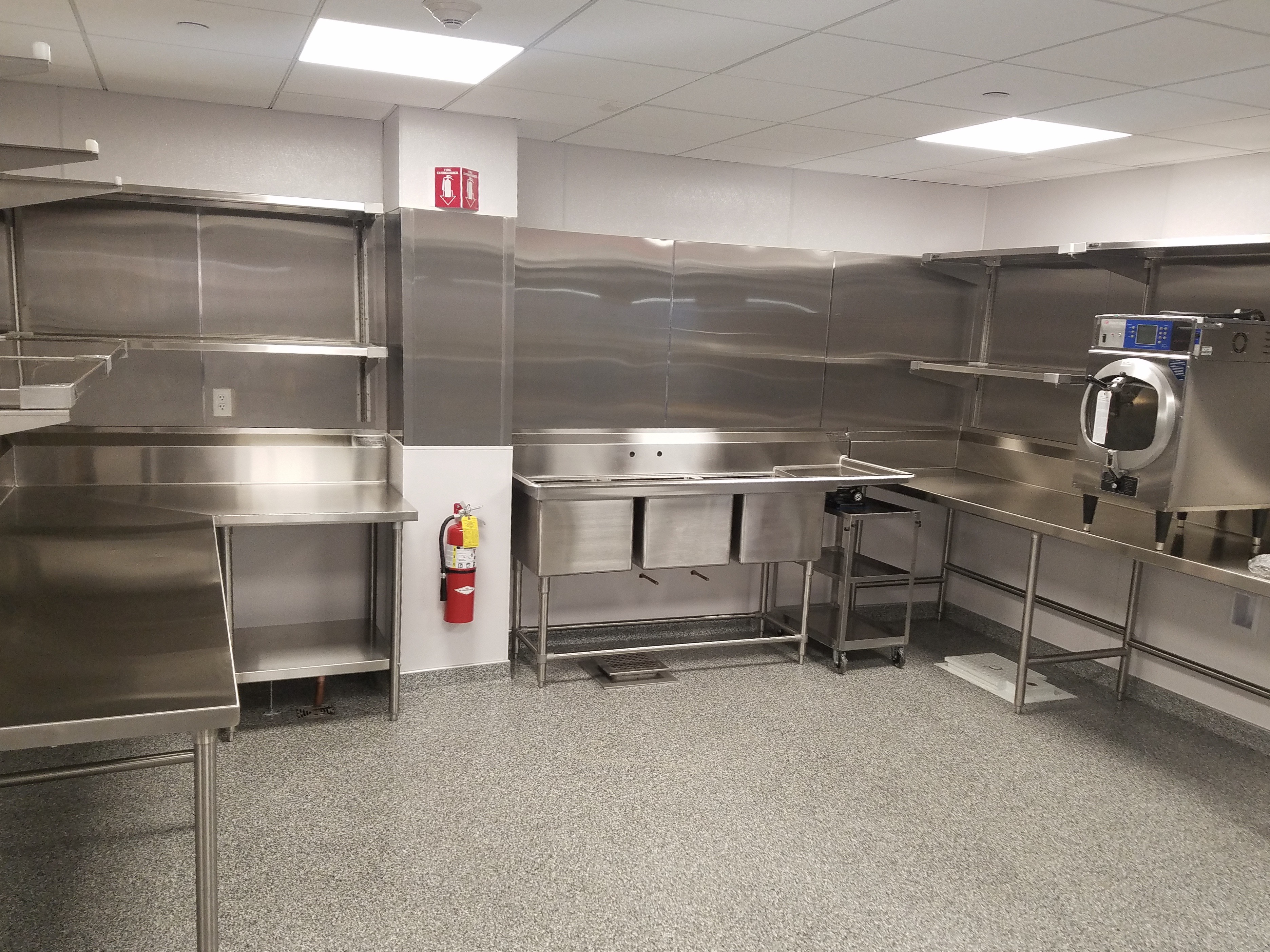 Current R&D laboratory space needed to be enlarged and expanded to accommodate increased product development demands.
Design and development of the lab needed to include new infrastructure and support to make it capable of industrial food research, development and testing.
Lab environment needed to have adequate accommodations to photograph and show food and beverage products, as well as include a chef's kitchen with a demonstration area for client meetings/training.
Specialized nature of aseptic food and beverage product handling, storage and production required strong safety measures.
Collaborated heavily with architect and interior designer to engineer a solution that included equipment, wash, and cook areas; a lab R&D area with workstations and tables, a flavor room; and a chef's kitchen with demonstration area.
Worked with Steuben's management and chef to learn and understand the specialized needs of the lab in order to protect the aseptic production and storage of dry and wet products and components against mold, mildew and contamination, and to maintain a safe environment for its employees.
Identified optimal vendors and products that met the specialized needs of the company and the new lab's design, and engineered a solution that integrated all of those products.
Installed sinks with touchless stainless steel faucets, custom wall "skins," casework, snorkels, workstation service carriers, safety cabinets, stainless and non-glare tops.
Used a combination of materials that added warmth and were aesthetically pleasing for client viewing and for training.
Installed mobile aisle storage product capable of safely storing industrial strength flavor products in the flavor room.
Installed Lab workstations and low tables (for optimal viewing) with movable storage cabinets able to migrate from under one table to another to streamline workflow.
Ensured casework and equipment in kitchen area was strong and reinforced, as well as sealed and seamed for mold and mildew resistance/protection.