Sweet Home High School Athletic Team Locker Rooms
Sweet Home High School, located in Amherst, NY offers a variety of courses and activities to help prepare students for post-secondary education and/or future careers. Over 50 percent of its students participate in interscholastic sports. There are over 30 extracurricular offerings providing ample opportunities for students to explore and develop social, vocational, and cultural interests.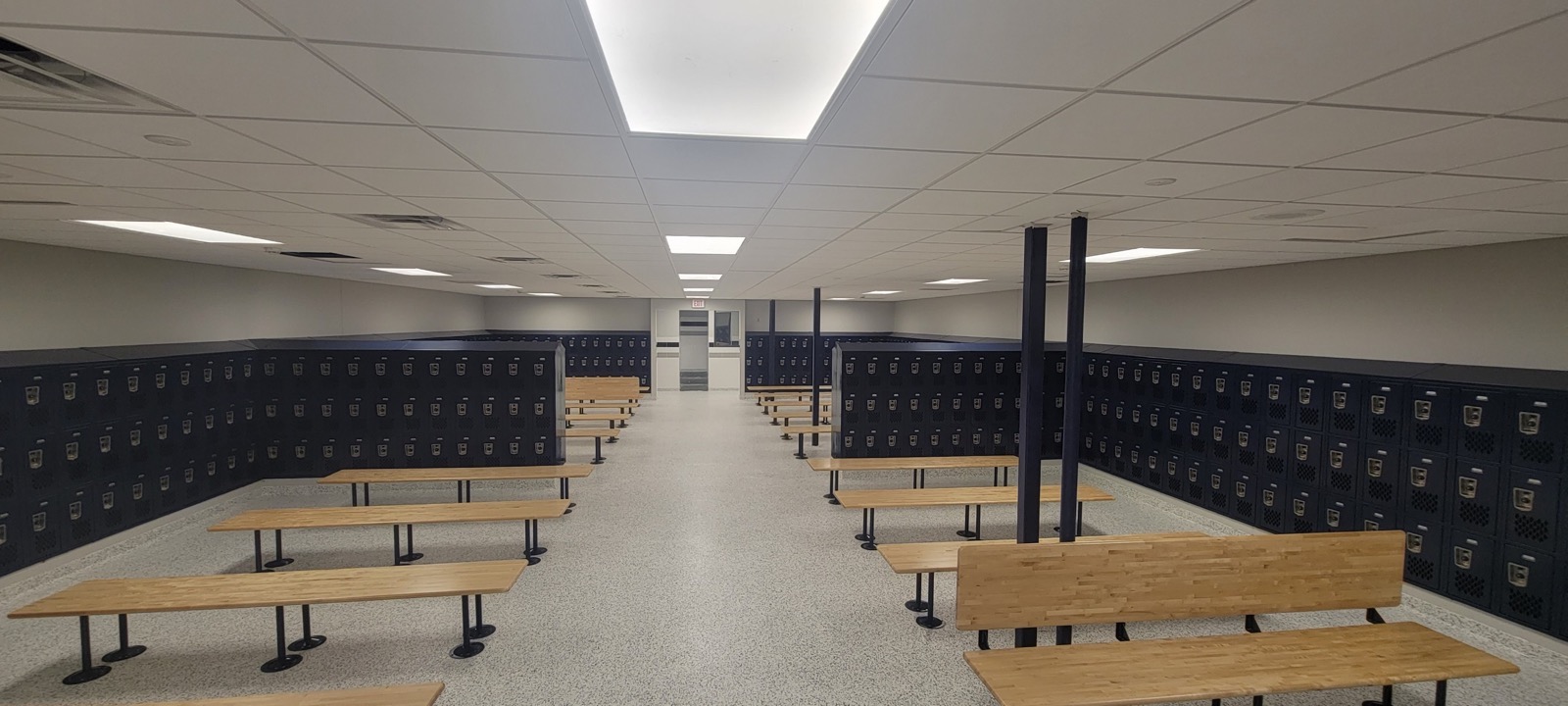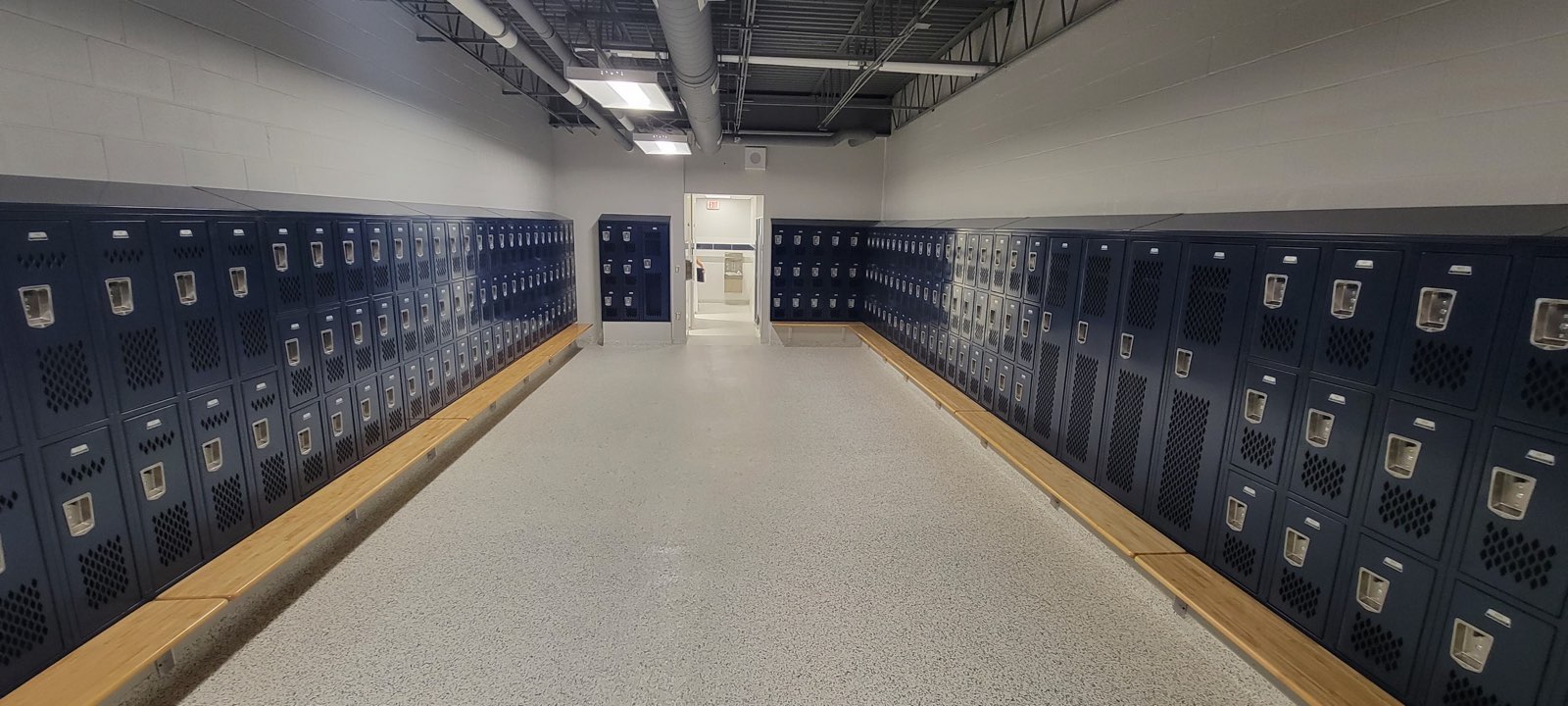 Sweet Home CSD's high school team locker rooms had become outdated.
The original layout did not flow efficiently.
In addition, the wear and tear of years of hard use by student athletes meant replacement of its lockers and benches was needed.
Kraftwerks worked with the school district, the architect (and their design), and a general contractor on this project to ensure both the maximum number of lockers would be installed, and a smart, effective layout was in place.
The Kraftwerks service team carefully selected products that would be useful and efficient for athletes, plus efficiently organized.
Penco Welded Gen2 gym lockers were selected for their durability and superior resistance to hard use.
The Kraftwerks installation team was able to fit more openings in the same amount of space, maximizing its potential.
They ensured the overall flow of the locker room made good sense for the movement and safety of athletes.
Penco benches were installed in a configuration that matched the setup of lockers yet did not impede the flow of the locker room.
Kraftwerks installers completed the application both on-time and within budget.