UR Medicine Highland Hospital
UR Medicine Highland Hospital is a regional leader in specialties such as bariatric surgery, total joint replacement, geriatric care, gynecologic oncology, prostate cancer treatment, women's health services, and maternity.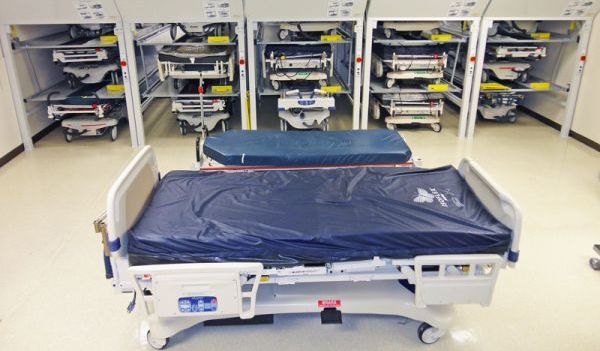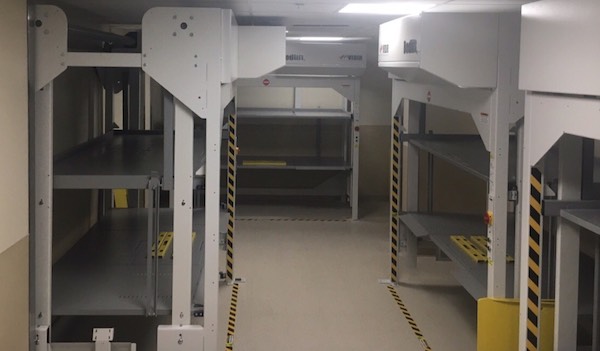 Able to support weights of up to 1,200 lbs., hospital beds range from 36" – 54" wide and 80" – 84" long — and weigh hundreds of pounds.
The massive size of the beds severely limited the hospital's ability to store unused beds in the currently available space.
NFPA101 Life Safety Code regulations and safety concerns prohibited even temporary storage of beds in certain "open" areas.
Review with hospital staff: storage limitations and space constraints, budget, safety and ergonomics, and expected return on investment.
Developed several layout and design concepts directed at resolving the problem.
Identified an ergonomic, safe, and expandable high-density vertical storage and retrieval system.
Identified specialized vendor with a product able to support the massive size and weight of hospital bed inventory.
Engineers and planners addressed the key storage problem, while staying within budget and ensuring not only the intended result, but the best value and return on investment.
Tripled storage capacity from 4 to 12 beds, while reducing storage space utilized by 50%.
Alleviated safety code concerns created by an overflow of beds, which the hospital was unable find storage for.