Prominent Children's Hospital
This hospital is a pediatric teaching facility that serves patients in Western New York and parts of Southern Ontario.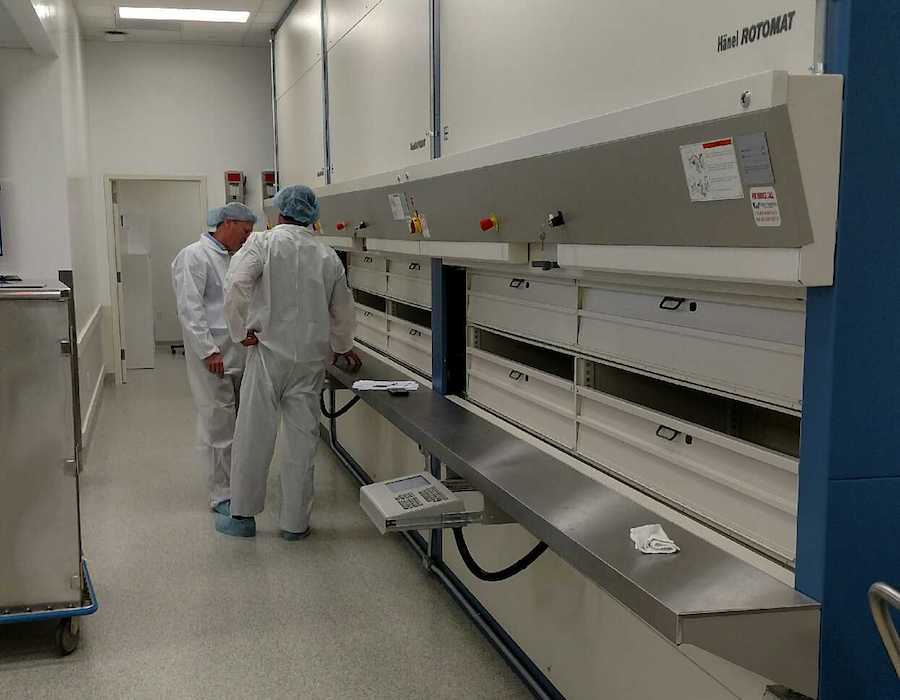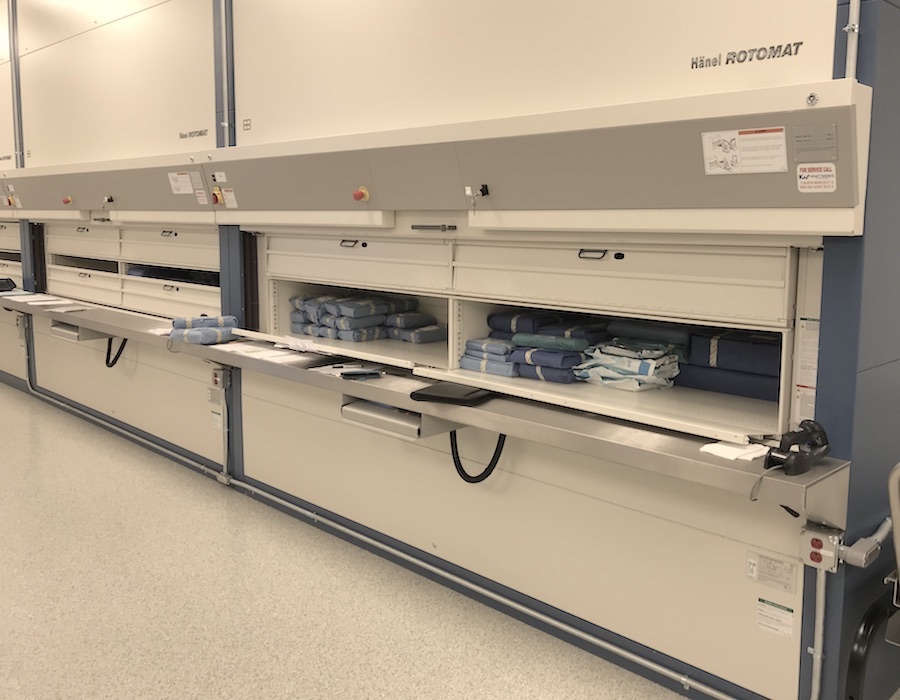 New hospital required a better method for storing sterile surgical instruments, some of which were of heavy weight.
Lack of inventory control and organization.
The weight of larger, sterilized surgical aluminum cases caused ergonomic issues.
The bulky "normal" or "standard" sized wire shelving storage systems were causing space constraints.
Worked with project leaders, including hospital administrators and surgical procedure managers (SPMs), to survey and analyze the sterile cases and "wraps" the sterilized instruments were contained in after their rigorous and expensive sterilization process.
Worked with architect and construction manager to establish available space dimensions and engineering requirements.
Developed a physical address for each instrument set.
Worked with hospital team to develop preferred methods for storage "put" and "retrieve" tasks.
Installed three Hänel vertical carousel storage systems with wireless barcode scanners — able to store everything from soft goods to sterile storage cases — utilizing existing space.
Linked HänelSoft® control system, which interfaced with hospital's tracking system.
Changed delivery of instrument cases — for verification and transport to surgical procedure manager (SPM) techs — to one at a more ergonomic, counter-height level.
Eliminated the need for reaching and bending during storage and retrieval functions.