Featured Product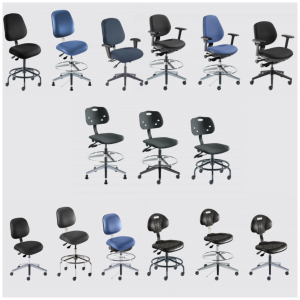 BioFit Vacuum Formed Seating
Don't overlook seating when ensuring your cleanroom is free of contaminants. Comfort and aesthetics are important and cleanability is imperative but making sure that liquids and contaminants can't find a way into the chair through seams is essential.
BioFit has a line of ergonomic, vacuum formed chairs without seams, designed to keep contaminants from infiltrating your chairs. They use a single piece of upholstery, eliminating seams (the main path of bacteria infiltration) and preventing the soaking through of spilled liquids. The chairs are available for ISO 3 – ISO 8 cleanroom configurations.
Sign up for our E-Newsletter
Learn about the latest news, advice, and products that can improve your work space.