About Kraftwerks
Optimizing space – and enhancing employee and company performance in the process.
Our History
After spending the majority of their lives in the storage and material handling industry, founders, William A. Kraft Sr. and Patricia H. Kraft started Kraftwerks in 1990 along with sons, William A. Kraft Jr., Mike Kraft, Paul Kraft and daughter, Ann Marie Ziske (Kraft). As a family-operated business, they had a vision of putting to use their decades of experience to create value for their customers and build long-lasting relationships.
While the company started off primarily as a distributor and sales organization for storage and materials handling equipment, it has since evolved into a one-stop source for customers across the U.S. in need of:
High Density Automated Storage & Retrieval Systems (ASRS)
Laboratory Casework & Fume Hoods
Multi-Story Catwalk & Mezzanine Systems
Ergonomic Workstations & Lifts
Installation & Preventative Maintenance
Besides enhanced service offerings, the company's physical space has grown in order to accommodate customer demand. Today, Kraftwerks' state-of-the art facility boasts in-house fabrication, cutting, welding and painting services, along with a complete installation, prevention and maintenance department.
Our Team
At Kraftwerks, we invest heavily in our employees, many of whom have decades of experience. These results-oriented professionals use the latest technology and proven products for design and estimating, and delivering custom, cost-effective solutions for our customers, every time.
Their experience and product knowledge is second to none and truly enables them to make the best recommendations for every project. Whether you're looking to streamline and eliminate steps in production, or gain more space, our team of experts can deliver solutions you can build on.
Our Certifications
Kraftwerks is a certified WBE (Women's Business Enterprise) by New York State and the County of Erie, New York State. Additionally, Kraftwerks is SBA (Small Business Administration) WOSB and EDWOSB certified.
All Kraftwerks' technicians have, at a minimum, 10-hour OSHA certifications, and some have 30-hour certifications.
Kraftwerks is certified and insured to install and service many types of storage equipment, including:
Cranes & Hoists
In-Plant Offices & Guard Stations
Laboratory Furniture, Casework, Fume Hoods & Enclosures
Mezzanines
High Density & Mobile
Aisle, Shelving Storage/Filing Systems
Racks
Shelving
Wire Partitions
Workstations
Display Cases, Whiteboards
Partitions
Custom Fabrication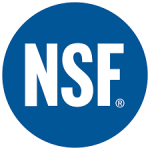 Kraftwerks has attained National Sanitation Foundation (NSF) certification for food equipment (e.g., shelving, carts, tables, etc.)
A copy of our workers' compensation certificate and insurance certificate is available by contacting us.