Our Services
At Kraftwerks, we can help you design, build and plan for the future – all so you can put your space to work for you.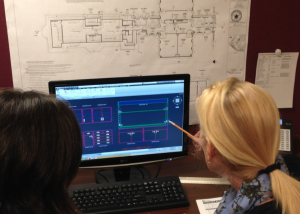 At Kraftwerks, we can help you design, build and plan for the future – all so you can put your space to work for you.
Design  Our estimators and design team use the latest software and illustrations to optimize your workspace functionality, and achieve maximum efficiency and space utilization. While we typically work in AutoCAD, some assemblies call for other solutions, such as pencil sketches, which our team can deliver. We also recognize that deadlines and budgets are extremely important, which is why we often consider and present several types of options based on varying price and performance ratios. Our wide selection of materials enables us to find the right applications to satisfy all your needs.
Engineering  Kraftwerksoffers a full service department with extensive experience in the fabrication, assembly, installation, and continuing service of all of our products. Some of our engineering services include:
Project Coordination: Evaluation, assessment, consultations, layout and design.
Project Management: Product selections, layout and design finalization, custom fabrications, custom layouts, assembly installation, and continuing service.
Special Services (only provided by Kraftwerks): We are fully insured to perform relocation services, including disassembly and new configuration assembly of existing equipment, as well asdistribution services.
Project Management / Installation  Without experienced project managers, budgets can run over, deadlines are missed and quality is jeopardized. But at Kraftwerks, our highly experienced project managers can eliminate these risks from your project by overseeing:
Product selections
Layout and design finalization 

Custom fabrications
Custom layouts
Assembly
 and installation
Continuing service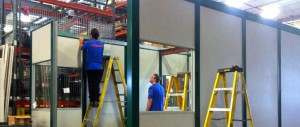 Installation, Maintenance & Repair  Kraftwerks employs full-time safety and installation crews that can install every product we offer. Our crews have trade-specific knowledge, training, and are certified in all areas of installation and full inspection. We provide our crews with continuous training focused on building professional knowledge and skills to handle all our customer needs.
Types of installations we offer include:
Modular plant offices    
Material handling systems    
Pallet racking    
Shelving systems    
Mezzanine systems    
Conveyor systems    
Lockers    
Locker replacement    
Modular systems furniture    
Modular lab equipment    
Fume hoods
Our installations are scheduled in a manner that will not disrupt the workings of your operations and/or when acute response is needed.