Kraftwerks is a certified Women's Business Enterprise (WBE) by New York State and the County of Erie, New York State.
Additionally, Kraftwerks is SBA (Small Business Administration) WOSB and EDWOSB certified.
All Kraftwerks' technicians have, at a minimum, 10-hour OSHA certifications, and some have 30-hour certifications.
Contact: Ann Marie Kraft-Ziske
Phone: 800-387-5397
Fax: 716-876-9398
Email: annmarieZ@kraftwerks.net
This Month's Featured Product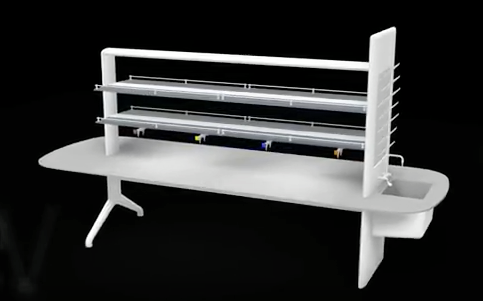 Kewaunee CoDA System
Kewaunee's CoDA system can be manufactured to nearly any configuration for use in multidisciplinary research, laboratories, computational spaces, collaboration hubs, maker spaces, team zones, individual zones, equipment support, and utility management.
Sign up for our E-Newsletter
Learn about the latest news, advice, and products that can improve your work space.