Kraftwerks is a certified Women's Business Enterprise (WBE) by New York State and the County of Erie, New York State.
Additionally, Kraftwerks is SBA (Small Business Administration) WOSB and EDWOSB certified.
All Kraftwerks' technicians have, at a minimum, 10-hour OSHA certifications, and some have 30-hour certifications.
Contact: Ann Marie Kraft-Ziske
Phone: 800-387-5397
Fax: 716-876-9398
Email: annmarieZ@kraftwerks.net
This Month's Featured Product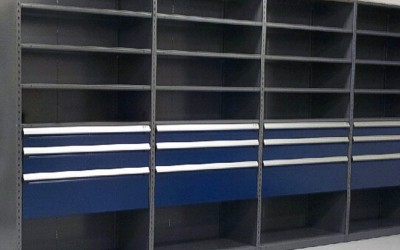 Modular Drawers in Shelving
Rousseau drawers are the sturdiest brand in the industry with a lifespan three times longer than the competition!
Sign up for our E-Newsletter
Learn about the latest news, advice, and products that can improve your work space.